24 September 2020
Peter Burke is Professor Emeritus of Cultural History and Fellow of of Emmanuel College, Cambridge From 1962 to 1979, he was a member of the School of European Studies at the University of Sussex. He has lectured and written on the history, especially the social and cultural history, of Europe
from 1500-1700. His interests
have ranged from the Renaissance to the history of historical thought and from th social history of language to the social history of knowledge. Since his retirment, he has continued to pursue the history of knowledge, extending
his interests to the 19th and 20th centuries in Europe and the Americas.

Burke has written 30 books. His work has been translated into 34 languages. Among his most recent publications are What is the History of Knowledge 2016, Polity Press), Exiles and Expatriates in the History of Knowledge, 1500-2000
(2017, Brandeis University Press) and Polymaths: A Cultural History, From Leonardo da Vinci to Susan Sontag (Yale University Press, forthcoming).

︎ 'History of Knowledge: Response', Journal for
the History of Knowledge
(forthcoming, 2020)


23 September 2021
Nicola Miller is Professor of Latin American History and Director of the Institute for Advanced Studies (IAS) at University College London. She is interested in the intellectual, cultural, political and international history of the Americas, in comparative and transnational perspectives; and in nationalism and national identity, especially in the Americas. Currently her research focuses on the history of knowledge in Latin America. Her latest book is Republics of Knowledge: Nations of the Future in Latin America, published by Princeton University Press in October 2020.
Inaugural speaker

Lorraine Daston is Director Emerita at the Max Planck Institute for the History of Science, Berlin, and regular Visiting Professor in the Committee on Social Thought at the University of Chicago. She has published on a wide variety of topics, including the history of probability, wonders in early modern science, objectivity, observation, the moral authority of nature, Cold War rationality. Her current book projects are a history of rules and an inquiry into the relationship between moral and natural orders. In 2018, Daston was awarded the Dan David Prize in the History of Science.

︎ 'The History of Science and the History of Knowledge', KNOW 1 (2017), 1-25
21 January 2020
Christian Jacob is Director of Research at the Centre National de la Reserche Scientifique (CNRS) and Director of Studies at École des Hautes Études en Sciences Sociales (EHESS), both in Paris. His research interests include the history of geography, cartography, libraries, reading and books in Greco-Roman Antiquity, the history of scholarly practices and the transmission of knowledge, and historical and comparative anthropology of knowledge.

Between 2007 and 2011, Jacob has published two volumes of his highly ambitious project in history of knowledge: Lieux de savoir: espaces et communautés (2007) and Lieux de savoir: les mains de l'intellect (2011), both at Albin Michel.

︎'Lieux de savoir: places and spaces in the history of knowledge', KNOW 1 (2017), 85-102.
15 April 2021
Johan Östling is Associate Professor, Senior Lecturer and Wallenberg Academy Fellow at Lund University. His research is mainly devoted to the history of knowledge, though he also has a more general interest in the intellectual, political and cultural history of modern Europe.

Östling's Humboldt and the Modern Germany University appeared in 2018 (Manchester University). As Wallenberg Academy Fellow, he currently studies, together with two post-doctoral researchers, how knowledge circulated in postwar Sweden and West Germany.

In recent years, Östling has cooperated with his colleagues at Lund in developing the history of knowledge as a scholarly field. Their first joint book, Circulation of Knowledge: Explorations in the History of Knowledge, appeared in 2018 (Nordic Academic Press). Östling was recently appointed Director of the newly-established Lund Centre for the History of Knowledge, which opens in March 2020 at the Department of History at Lund University.

︎
Circulation of Knowledge: Explorations in the History of Knowledge

(open access)
9 December 2021
Sietske Fransen
Sietske Fransen studied biology and medieval studies at Utrecht University, and was postdoc at the Max Planck Institute for the History of Science in Berlin (2014-2015) and at the University of Cambridge (2015-2019), in the project Making Visible: The Visual and Graphic Practices of the Early Royal Society. She is currently Research Group Leader at the Bibliotheca Hertziana. Her research concerns the role, function, and application of visualizations in the acquisition of early modern scientific and medical knowledge, focusing on the working methods of scientific practitioners in the 16th and 17th centuries, especially the ways in which they used manuscripts and prints, languages and visualizations to communicate their ideas. With her Research Group, she also studies the impact of digital media and digital tools on current historical research. Fransen has published widely on language and translations in seventeenth-century Europe and she is the editor of the collected volume Translating Early Modern Science (2017). dd
14 May 2020
Jürgen Renn is Director at the Max Planck Institute for the History of Science, Berlin. His research group focuses on structural changes in systems of knowledge. Their aim is to develop a theoretical understanding of knowledge evolution, taking into account its epistemic, social and material dimensions. As groundwork for this approach, Renn has studied some of the great transformations of systems of physical knowledge such as the origin of theoretical science in antiquity and the revolutions of modern physics in the early 20th century. Next to this longitudinal perspective on the evolution of knowledge, he has developed a transversal approach, studying the dissemination and transformation of knowledge across cultural boundaries, as well as processes of globalization and the historical origins and co-evolutionary dynamics leading into the Anthropocene.

Renn is honorary professor for History of Science at both the Humboldt Universität zu Berlin and the Freie Universität Berlin. His most recent book is The Evolution of Knowledge: Rethinking Science for the
Anthropocene (forthcoming, Princeton University Press).

︎

'From the History of Science to the History

of Knowledge - and Back', Centaurus 57 (2015), 37-53


26 November 2020
Jim Secord is Professor of History and Philosophy of Science within the Department
of History and Philosophy of Science at the University of Cambridge, Director of the Darwin Correspondence Project, and a professorial fellow at Christ's College, Cambridge. He has published many books and articles on the history of the sciences during the late 18th and 19th centuries, including Victorian Sensation: The Extraordinary Publication, Reception and Secret Authorship of Vestiges of the Natural History of Creation (2000, University of Chicago Press) and Visions of Science:
Books and Readers at the Dawn of the Victorian Age
(2014, Oxford University Press).

Secord is currently writing a short book on current issues facing the history of science.

︎ 'Knowledge in transit', Isis 95 (2004), 654-
672




25 March 2021
Peter Weibel is an internationally known Austrian post-conceptualist artist, curator and new media theoretician. He is Chairman and CEO of the ZKM Centre for Art and Media Karlsruhe. With Bruno Latour, Weibel brought together more than 100 writers, artists and philosophers (including Peter Sloterdijk, Richard Rorty and Peter Galison) in Making Things Public, the groundbreaking 2005 editorial and curatorial project which put 'object-oriented democracy' on the map. At ZKM, Weibel and Latour also curated ICONOCLASH: Beyond the Image Wars in Science, Religion and Art' (MIT Press, 2002).

Throughout his career, Weibel has been interested in representations of knowledge, visual epistemology and pictorial science. For instance, his Mapping Spaces: Networks of Knowledge in 17th Century Landscape Painting shows that and how both modern satellite surveying (GPS) and true to scale landscale representation are indebted to the indisciplinary exchange of knowledge: the alliance of geodesists, mathematicians, instrument makers and painters.

︎ 'Contours of a History of the Theory and Art of Perception', Beyond Art: A Third Culture (2005)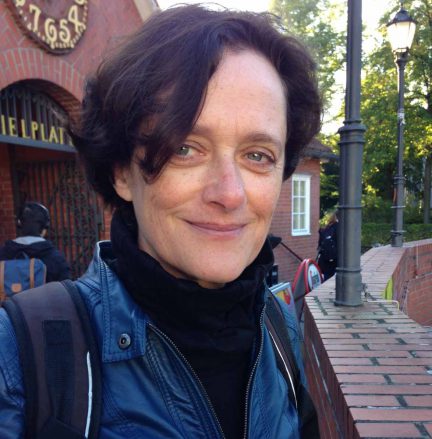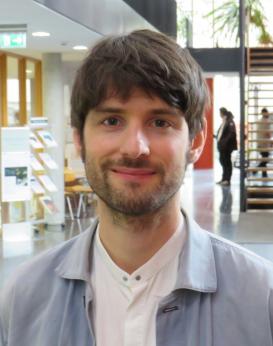 15 April 2021
Christine von Oertzen & Sebastian Felten

Christine von Oertzen is Principal Investigator of the research theme 'Data, Media, Mind' at the Max Planck Institute for the History of Science in Berlin and Associated Professor for Media Practices at the Humboldt University Berlin. She has published widely on gender relations in society and science. In her recent work, she has extended her interest to the material culture of collecting, processing, and visualizing data. She is a member of the editorial boards of several journals, including Isis (since 2019). As a member of the History of Science Society she has served as program co-chair for the annual international HSS meetings in Utrecht (2019) and New Orleans (2020).
Sebastian Felten (PhD, King's College London) is a historian of science, finance, and bureaucracy in early modern Europe. He is a Visiting Assistant Professor at the Department of History at the University of Vienna and was a Fellow of the Max Planck Institute for the History of Science in Berlin between 2015 and 2018.


Together, von Oertzen and Felten recently edited the Special Issue of the Journal for the History of Knowledge '

Histories of Bureaucratic Knowledge

'.

18 November 2021
Elaine Leong recently joined the Department of History at UCL London, holding a Wellcome University Award for the project 'Technologies of Health c. 1450-1750'. Before coming to UCL, Leong was at the Max Planck Institute for the History of Science, where she led the Minerva Research Group 'Reading and Writing Nature in Early Modern Europe' from 2012 to 2019.

Her research is centered upon medical and scientific knowledge transfer and production. Her first book Recipes and Everyday Knowledge: Medicine, Science and the Household in Early Modern England was published by the University of Chicago Press in 2018 and awarded the 2019 Margaret W. Rossiter Prize by the History of Science Society. Using a range of sources such as recipe books, letters and more, the book brings into focus what she terms 'household science' – that is, quotidian investigations of the natural world – and situates these within broader and current conversations about gender and cultural history, the history of the book, the history of archives and the history of science, medicine and technology.

︎

'Collecting knowledge for the family: recipes, gender and practical knowledge in the early modern English household'

, Centaurus 55 (2013) (open access)

'From th